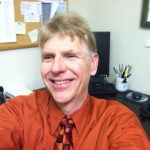 Hello. I'm currently a Licensed Clinical Social Worker, licensed to do Psychotherapy in New York State.
My view of therapy tends to be nonconventional. I do not believe in the "Diagnosis" as much as I believe in helping people find a meaningful way of approaching their lives and being able to "sit" with their emotions rather than thinking of themselves in terms of a "mental disorder".
Modern Medicine and Insurance companies are "Quick to label" clients,  leaving the individual with a "Text-Book" definition of their struggles.  Fortunately folks are more than a "text-book definition", and have their own personal life stories which play a major role in defining who they are and how they got to the place where they are at.
I focus on healing and change through insight into ones feelings and past experiences. Many folks talk about "Cognitive Therapy" as being the cure-all. If we could think our way out of problems, change would be easy. Many times there are deeper challenges that need to be addressed.
I believe spiritual issues can play a part in emotional healing. A good match between client and therapist is essential if psychotherapy is to have a beneficial outcome.
I have been in private practice for approximately 20 years. My approach is individualized and I frequently talk with folks prior, so they can get a feel for what therapy is all about.
I generally work best with clients who are motivated to change and who are interested in developing a better idea of how and why they think the way they do. I am also comfortable with clients who have longstanding problems and difficult issues.
Feel free to call to discuss some of your challenges.
Vic
609 Route 109 Suite 1B-1 West Babylon New York  11704
140 Riverside Drive Suite 1Q..New York, New York 10024
Specialties:
Marriage/Couples Counseling
Anxiety
Depression
Grieving
Christian Counseling
Stress Coping
Family issues
Relationships
Fees:
I do accept some insurance plans.(Medicare, Cigna, Empire, Emblem, GHI, NYSHIP, Value Options, Beacon Health, and
some others)
I offer a reduced rate for those struggling financially.
Please feel free to give me a call to discuss your needs
Stay Well…Vic 631 766 7470